14 Jul
Summer is officially here – both in Orange County and at Meleesa the Salon. Whether or not you're on 'summer break', we know your schedule is filling up fast. As you plan your next several months, be sure to pencil in the events below in addition to your regular salon appointments. There's always something going on here at Meleesa The Salon!
**Because we value your business, mention this newsletter at your next visit and receive 15% off all merchandise in the Luna Mia Boutique**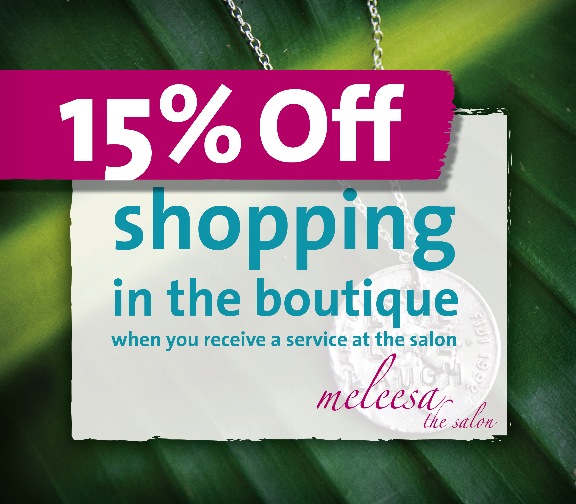 Paige Lowe at Meleesa The Salon
On June 15th, we were delighted to host our lovely client and local artist, Paige Lowe, showcasing her latest collection of art photography.  Check out these photos of Paige and her breathtaking work.  For more information on Paige, visit www.paigelowephoto.com
Announcing New Salon Hours
As of July 11, Meleesa The Salon's hours will be as follows:
Monday 10-8
Tuesday 10-9
Thursday 10-8
Friday and Saturday 10-7
Closed on Wednesdays and Sundays
***Please note that we'll be closed on Saturday, August 6 in order to avoid the high volume of traffic that will occur during the US Open of Surfing***
COMING SOON…
Makeover Challenge
The stylists are already hard at work planning the next Makeover Challenge.  As in past years, three teams of stylists will make over three clients, with the winner chosen on September 1 by votes tallied on the Meleesa The Salon's Facebook page and website. Stay tuned for more info on when to vote for your favorite transformation.
Breast Cancer Cut-a-thon
On August 14th, Join Meleesa and the team in the fight against breast cancer by attending or 3rd  'Cut-a-thon'.  Created in support of close friend and client Leanne Voight's mother who is proud to be going on two plus years cancer free, the Cut-a-thon will run from 10 am-3pm and will feature the following specials: $20 dry haircuts, $10 brow shaping, $15 conditioning treatments, $35 blow drys and 15% off all products.  Book early as space will fill up quickly. We will be hosting a little fair at the Surf Museum parking lot, with music, children's fun games, food, booths for retail in luo of a donation for sales to be donated to the walk. We are opening this invitation to anyone that wants to participate and has any kind of crafty retail to be sold, art, music and any other way you can contribute, please contact Meleesa at 714-969-7199 ad we will see how we can get you involved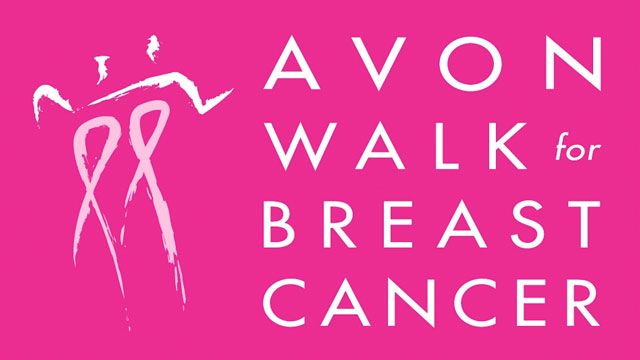 Luna Mia Boutique

Looking for that perfect gift, or maybe just a little something to indulge yourself now that summer is upon us?  Stop by the fabulous new Luna Mia Boutique at Meleesa The Salon, where there's something for everyone.  From beautiful jewelry to fabulous straw totes, you'll have a hard time not picking up something the next time you're in the salon.  Just in: maxi skirts and dresses, summer tops, Lisa Michelle necklaces (www.shop.lisamichellecollection.com), our delightful candles that burn for 85+ hours. great earrings and so much more. Find unique gift ideas starting at $9.00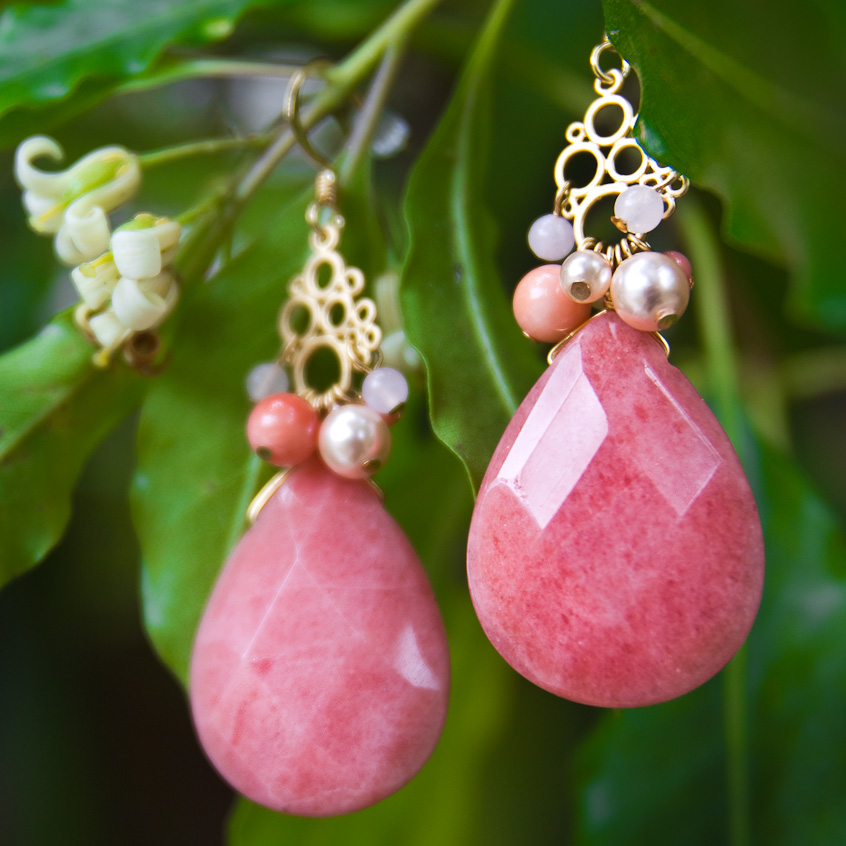 Introducing Bliss Room at Meleesa The Salon
A space of relaxation and rejuvenation located just above the salon. Receive 20% off any spa service on the month of July. Call the salon for further info on services and to book your appointment today. Some of our favorites, facial lymphatic massage, peels and waxing services!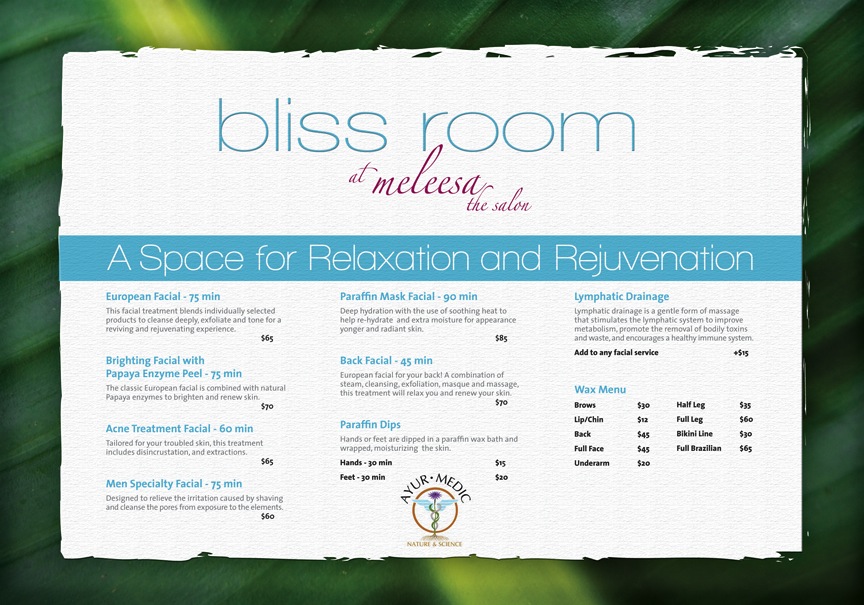 Meleesa's July Top Three Favorites:
1) Core Power Yoga!!! One free week and get your workout and YOGA on!!
2) Checking out Red Jen Fords great nutritional insight, wise words as she supports and runs a Farmer's Market and joining her delightful cooking classes. A great time to have date with yourself or a loved one.L earn about amazing ingredients while sipping Vino, what a treat!
3) My new tinted SPF by AYUR-MEDIC, protects my skin and keeps a great tint so my makeup can stay on longer, with a more natural feel! Get it at our Bliss Room.
Meleesa's Travels
Hola! As you all know education is my #1. This month, Leigh and I will be traveling to San Francisco for a color class. Stay tuned for more…
Check this event out!